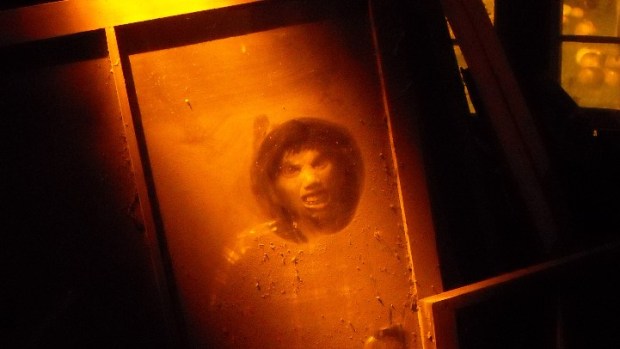 Winchester Mystery House
Fright Nights at the Winchester Mystery House open on Friday, Sept. 30.
AWESOME: Oh "awesome." We've been fighting against overusing you in the last few years. But we live in California, where saying "awesome" is as common as taking a drink of water. So we're being more careful is all, is what we're saying. But we're pulling you out today, because something happening at the Winchester Mystery House is tickling us no end (oh, and making us a bit widgy with fear, too, of course). The famously spooky, said-to-be haunted destination, a mansion known around the world, is about to debut its annual Halloween scare. This isn't the Flashlight Tour, which will also be going on around the San Jose landmark during much of October. Nope. This is a classic Halloween haunted house. At a house said to really be haunted. Yeah, that's awesome. And no, we're not casting eyes at other seasonal haunted houses that show up in empty warehouses and malls. You're nifty, too. But. BUT. The Winchester Mystery House. Right. On.
DETAILS: It's called Fright Nights and it debuts on Friday, Sept. 30. It's located on the mansion's grounds and will include "...intense scares, roaming scare performers, and nightmare-inducing tales." It'll run on select nights, clustered around the weekends, through October. And are there combo tickets that include the Flashlight Tour? Oh yeah. It's all pretty awesome. And now we're going back on our awesome diet. We only pull it out when it is really warranted.