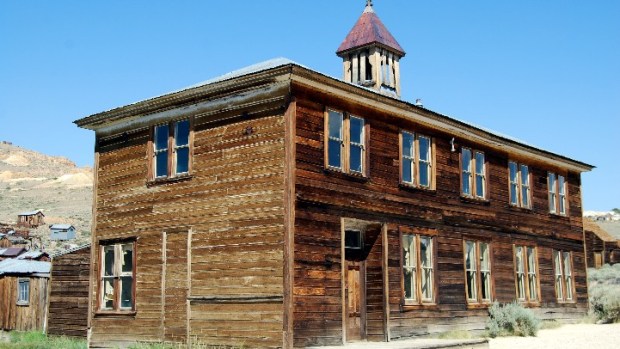 Mono County Tourism
Beautiful Bodie is one of the world's most famous and best preserved ghost towns.
OLD WEST WRAITHS: We certainly don't stand (or sit as we type, rather) here today to say that the hundreds of happy, haunty attractions that spring up around California each October are not charming. They are, certainly. But places that rock the word "ghost" in their name, or nearly, are open for business all year long and not just in the witching season. Bodie, in the Eastern Sierra, is one of those places. It's often called our state's best preserved ghost town, and it is certainly one of the greatest examples of an old-time mining operation anywhere. Some come for the reported ghost sightings and some come from the hard-tumble history and some come to photograph the beautiful buildings that look pretty similar to how they did a century and a half ago.
VISITING BODIE: It's a state historic park that is open all year long, though hours in the winter do grow shorter and the open days less predictable. It's also not far from mysterious Mono Lake. And if you're worried that, mixed in with all the structures, there will be newer, flashier buildings, take heart; the park service is keeping Bodie in "a state of arrested decay." So while the world everywhere else moves forward by the minute, the small clutch of buildings not far from Mono Lake grow a bit more weathered with each passing year. Isn't that terribly romantic? We'd definitely make this ghost town an October must-see.