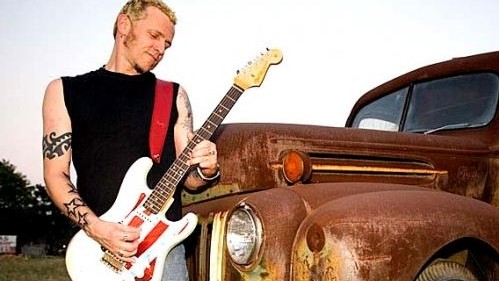 Guitar Fest LIVE!
Guitar Fest LIVE! rocks Livermore on Friday, Sept. 16 and Saturday, Sept. 17.
ROCK ON: A bevy of top guitarists are gathering in Livermore to put on a few free shows and show off their own personal techiniques and tips to boot. It's the LVPAC Guitar Fest LIVE! and it is set for Friday, Sept. 16 and Saturday, Sept. 17. Oh, and will "the hottest new guitar gear" be around for perusing? Indeed it will be. The schedule is a fairly tight one -- we'd expect no less from a good guitar gathering, which should be keeping it tight and forward-moving in the way a strummy stanza is tight and forward-moving -- so you'll want to find what you want before making for Livermore.
FREE SHOWS: Both Friday and Saturday will have free concerts at the Shea Homes Stage at the Bankhead Theatre. There are also ticketed, non-gratis shows on those nights (musicians Lee Ritenour and Sonny Landreth are at centerstage; tickets run $14-$62). Plus gear booths and clinics and such on Saturday afternoon and evening. Oh, and beer? Yes, beer will be sold.