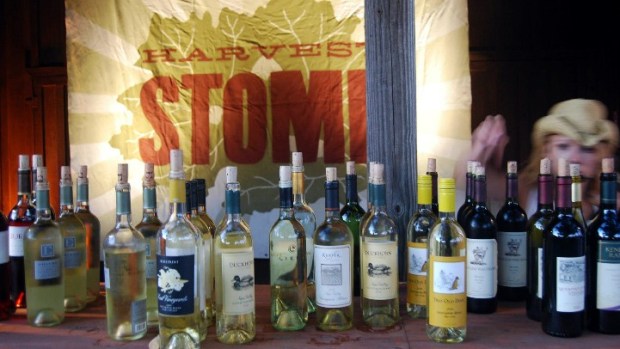 Napa Valley Winegrowers
Harvest STOMP heads for Napa on Saturday, Aug. 25.
THAT GROWING FEELING: When you live in the city, the first signs of fall can be a bit subtle. Perhaps apples show up on top of the pastries at your favorite corner coffee shop or you need a light jacket to run the dog out at night. But up in wine country? Every day brings something a little different as harvest grows near; the light can alter each morning, the leaves can look slightly more golden, and the grapes can hang heavy. Of course, however, sign number one is the fact that the parties welcoming wine country's busiest season start in earnest. And one of the biggest on the calendar, 'round Napa parts? Harvest STOMP from the Napa Valley Grapegrowers. The eveningtime party is set to stomp, at least in terms of dancing cowboy boots, on Saturday, Aug. 25.
MUSIC, EATS, AND, OH YES, WINE: Just because the next several weeks will be happy, harried ones for vintners around the Valley does not mean there isn't enough time to set up some tables and put out a spread. The spread for this annual harvest shindig includes food from local eateries Zuzu, Hog Island Oyster, La Taquiza, and BarbersQ. There are tunes, there's ample shaking of it, and there's a showing from area wineries like Baldacci Family Wineries and Dalla Valle Vineyards. The whole party goes down at Katie's Acre at Trefethen Family Vineyards and a ticket is $225.