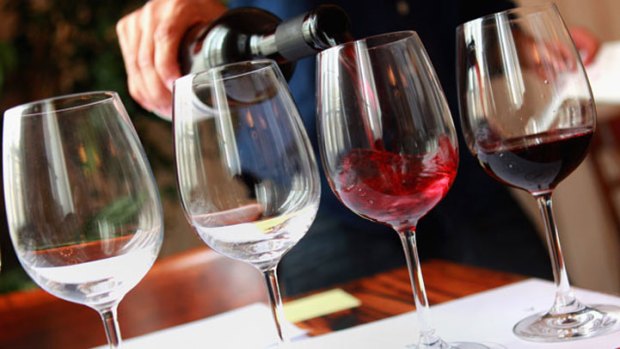 Shutterstock
Russian River Valley Winegrowers celebrate Hog in the Fog on Saturday, Aug. 20.
AS NAMES GO... "Grape to Glass" is pretty catchy. So is "Hog in the Fog." Put those two things together and you have one memorably monikered event. Grape to Glass Hog in the Fog is the name of the annual pre-harvest party in the Russian River Valley, and this year's to-do is going down on Saturday, Aug. 20. And while the organizers are iffy on the fog-being-present part, they aren't on the hog; it is a barbecue, after all. So it is a catchy name, is what we're saying, but perhaps even catchier is what it is anticipating: harvest. Or, more accurately, the coming of the harvest season. Now, like all good things in life, the anticipation is almost more delightful than the arrival of the thing being anticipated (we're guessing most people are with us on that).
WHAT'S HAPPENING: The barbecue, as mentioned. A wine tasting and a farmers market featuring some 70 Sonoma food-and-tasty sellers are on the bill. And a dinner ending in apple warmed in a brick oven. Can they do that? Yeah, they can. And they can add vanilla ice cream, too. Hello. This is all happening at Richard's Grove & & Saralee's Vineyard in Windsor. Everything starts at 4 p.m. on the 20th. A Spur ticket, or individual ticket, is $75.