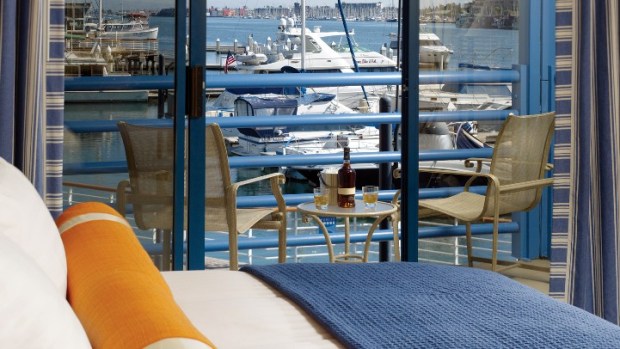 Cesar Rubio
The Waterfront Hotel in Oakland is offering $99 per-night rooms on Easter eve and Easter 2011.
HIPPITY HOPPITY HOTEL: You probably won't be looking for too many eggs around Oakland's Waterfront Hotel (maybe you can bring a few of your own and stash 'em around your room; just remember where you hid them, or, better yet, leave the egg-hidery to the Big Bunny). But you can get a last-minute holiday getaway for 99 bucks. The Joie de Vivre-r has a deal on where Saturday or Sunday night at the boat-close inn is slightly south of a hundred dollars (once other fees are added in, it'll be north, but then you know that).
PLUS PLUS: If you want to do it up on Easter, as you should want to, Miss Pearl's Jam House, the in-hotel eatery, will be laying out some toothsome brunching for $42. On the menu: Rotisserie Short Rib, pecan tarts, and a sundae bar (oh, and hi; there's a Bloody Mary bar, too, and bubbly). Find the full menu here. If you want to make hotel reservations, the company points interested parties to this site.