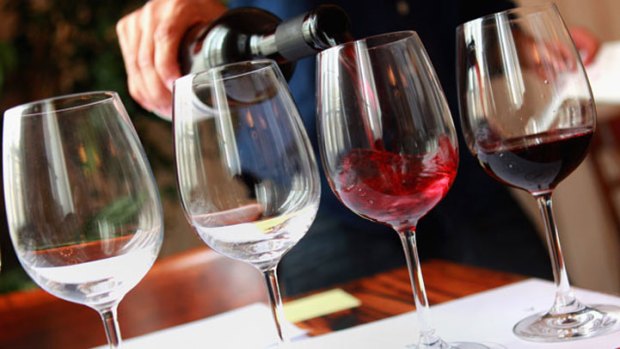 Several wineries will open-house it up on Saturday, Nov. 19 and Sunday, Nov. 20. It's all a part of "Holiday in Carneros."
DECEMBER DECREE: There are several unwritten rules surrounding the sparkliest season of the year. One, don't give your friend the exact gift they gave you last year. Whoops. Two, go the distance on your parents' gifts; no airport presents permitted. And three? Places that are in the cheer business must go all out on playing the part. We don't know about you, but if we walk into a tasting room in late November or December and it isn't absolutely flush with pine boughs and plaid ribbons, well. We feel like asking for the manager. We know, we know there are more important things in this world (see spoiling your parents above), but we want our late-in-the-year wine country trips to be especially convivial. Holiday in Carneros, which is happening on Saturday, Nov. 19 and Sunday, Nov. 20, already has the convivial name in the bag. So bring on the open houses and pine boughs!
ON THE SCHEDULE: Just south of 20 wineries in both the Napa and Sonoma neck of the Carneros woods will participate. Discounts, music, art, and other welcome-one-and-all to-dos will reign. And the wineries? The list is fluid but places like Keating Wines and Larson Family Winery are on board. If you have family arriving early for Thanksgiving, and they haven't done the wine-country thing -- you know what we mean by this -- Holiday in Carneros could be just the ticket. And speaking of tickets, they're $39 each. That's in advance.