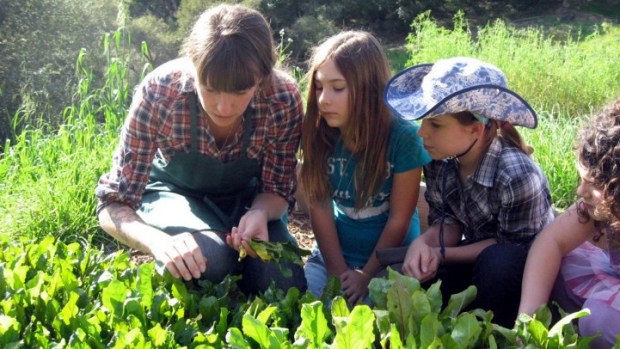 Love Apple Farms
Love Apple Farms has a host of classes in 2012 to set you on the path to homesteading happiness.
BACK TO THE LAND: While there has been a major urban homesteading push in recent years -- we'd argue it never went away in certain, lush, tomato-filled corners -- finding people to share information on the pleasures and how-tos of homesteadiana can be a bit more of a challenge. Sure, there are excellent web sites and gatherings at citified spots like coffee shops and such, but actually getting back to the land to learn is a privilege and a pleasure (even if you intend to take the lessons you learn straight up into your four-story apartment block). Love Apple Farms has a whole slate of homesteadery haps on its 2012 plate, and the 20-acre, Santa Cruz-close wonderland is ready to teach.
ON THE CALENDAR: Ohhh, so many goodies. We're looking at the beer-making course on Saturday, Jan. 14 (there's another date in March), the Basic Garden Carpentry on Feb. 18 (any trellis we attempt practically begs us, in saggy fashion, to instantly dismantle it), and Fruit Trees on Sunday, Feb. 19 (dormant fruit trees and their care is the focus). And are Backyard Bee-Keeping and Non-Toxic Gopher Control on the list? Hey. This is Love Apple Farms. They've got everything covered. We're off to dream of the early fall Hard Apple Cider course, and all the ciders we'll be a-brewin' next winter...