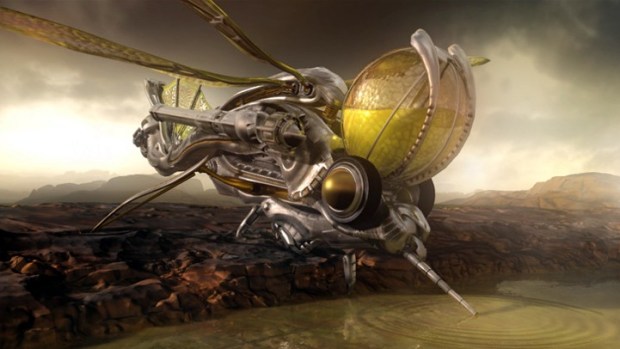 Abiogenesis
"Abiogenesis" will screen during the 2012 Palm Springs International Short Films Festival. The fest is on from June 19 through 25, 2012.
PALM SPRINGS CINEMATIC: Okay. So we're fighting the urge here to type "Palm Springs is clearly hot in June" because, well, we don't want you to have to polite laugh. Obviously the desert resort is hot -- like over-a-hundred-degrees hot -- and so there's no real joke in that joke. But it is also hot in other ways. For instance? June is the month when Palm Springs and the surrounding cities throw their annual Restaurant Week (it is now over for 2012, but keep it in mind for next year; solid deals). And the warm-weather season is also when the Palm Springs Internationals Short Films Festival lands in town. It's notable for a few things. One? It has probably what is the longest name around for a shorts fest (said in a teasing tone, fest organizers; we do love ya). Two? The quality is consistently high. And three? It doesn't happen alongside of the also famous Palm Springs International Film Festival, which is a January thing. We kind of like that, actually, when the shorts program is broken out from the larger festival. And not just broken out; the festival is, in fact, seven days long, running from Tuesday, June 19 through Monday, June 25.
WHAT IS CATCHING THE EYE: We've spent a good long time staring at all the surreal images of "Abiogenesis," which looks at machinery and life. The Make 'Em Laugh opening night program also catches the eye and tickles the funny bone. If only we could build a happy long weekend around short cinema and swimming pool lounging, we'd be in especially grand spirits. Off to plan that now...