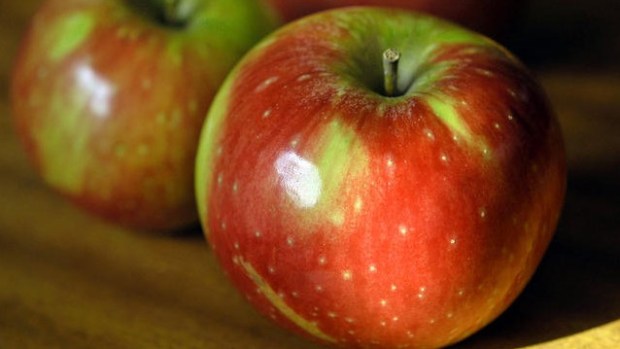 Julian Apple Days
Julian Apple Days get tart on Saturday, Oct. 6 and Sunday, Oct. 7.
PIE TIME: With the first day of fall -- that's Saturday, Sept. 22 -- come thoughts of getting one's fall experience in. And while that can be a bit tricky if you live beach- and/or palm-adjacent, at least in the traditional fall sense, there is one word on many lips come late September: Julian. It's the oh-so-historic town famous for its Gold Rush ties and its occasional snowfalls. But even more well-known than both of those pretty well-known things is this: Julian knows apples. Not only knows, but excels in all things apple-related: jams, ciders, savory dishes, and pies. Oh, the pies. Everyone Southern Californian remembers where they first tasted a Julian-baked apple pie. Some likely received the famous pastries as hostess gifts from friends who'd recently day-tripped to the mountains, but the really lucky ones at the pie in Julian itself. In short, pie is king and queen in the town, and the burg pays tribute to its tart symbol every early fall during Apple Days.
THIS YEAR'S FESTIVITIES: The Apple Days Festival is set for Saturday, Oct. 6 and Sunday, Oct. 7. All sorts of sweet, autumnal happenings will be going down at the Menghini Winery: gold-panning, tractor displays, and a beer and wine garden. But the action'll be along Julian's main drag, too, where lines'll queue up outside bakeries as people wait for a slice of the good stuff. We should also mention that while the festival is on for that particular weekend, apple days and apple-days-type haps pretty much stretch for the better part of a Julian autumn; you just need to see what's going down the day you want to drive up. Us? Knowing that pies'll be baking in some oven is enough to get us moving toward the mountains.