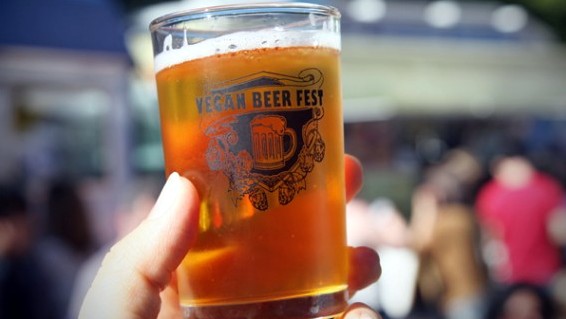 Quarrygirl.com
The 2012 LA Vegan Beer Festival is on Saturday, May 12.
GET YOUR VEGAN BEER ON: It's truly pointless to start any modern-day post or article with the words "soon there will be a beer festival for every beer lover" because, fact? There is. We recently saw a whole beer-and-chocolate pairing event, and, in our heart, we sighed, because we realized the day has come where the gastronomic choices everyone longs for are plentiful and yet specific. And while not every city yet has a vegan beer festival -- or, sadly, even just a vegan food festival -- Los Angeles, California does. Oh, LA may get ribbed for being at the forefront of healthy eating, but when push comes to shove, people know which side their bread is buttered on. Or, er, where their wheatgrass shot is poured from. Or, er, that LA rocks on the forward-thinking culinary front. Exhibit A: The LA Vegan Beer Fest, which is set to pour on Saturday, May 12.
AND IT ISN'T JUST BEER: A bevy of top restaurants and food-making wizards will be in the house (the "house" here is the Roxy). Plant Food for People'll be doing up vegan carnitas while Doomie's Home Cookin' Crew'll be serving "delicious flesh substitutes." And the beeriests? Green Flash Brewing Co., Smog City, and Anchor Brewing will be there. Oh, and a bevy of bands and singer types, like 28 North and The Country. Picture vegan eating and beer drinking and hanging out at a famous Strip joint on a Saturday afternoon. There's nothing but a whole lotta right about that plan.