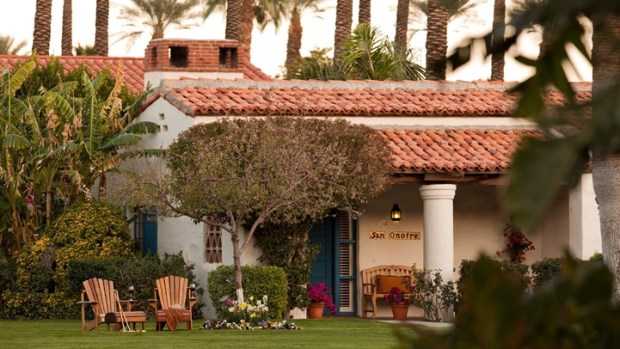 La Quinta Resort & Club
Desert prices often go up come wintertime, but La Quinta Resort & Club is extending its California resident rates through the end of February 2013.
GOLDEN STATE SWEETNESS: Even if we never getting around to using it, we do love a California resident discount. It can be for an amusement park or a boat ride or an overnight or two at a hotel. It tends to show up in the wintertime, which is not surprising, but the surprising part is that parts of California aren't all that different in the winter than in the summer. We'd get a discount that falls during a month where people don't travel a lot, but Californians do tend to stay out and about even when temperatures get brisk. And they very often head for our deserts, so when a desert destination goes this route in January or February, well, our proverbial hats are off to them. La Quinta Resort & Club launched a California residents deal before the holidays. Surprise surprise, it went very well, so they're keepin' the good thing going with another long stretch of deal-based sweetness. "Long stretch" meaning through the end of February 2013.
THE DETAILS: We won't fine-print you something wicked here -- you can click and take a look -- but the upshot of the California resident discount is this: Pay $195 a night for at least two nights at the mountain-edged resort. There are a few blocked-out dates, like Presidents Day Weekend and a couple in late February, but we're sure you can find a couple of days that work. Because? Pools. There are quite literally dozens of 'em on the historic property -- over 40 in all -- and swimming in February is pretty much the trademark California dream. And if you're going to use your state driver's license for a sweet deal, shouldn't you go all the way on it, straight to the lounging-in-a-pool-in-winter part? We highly recommend that you do.