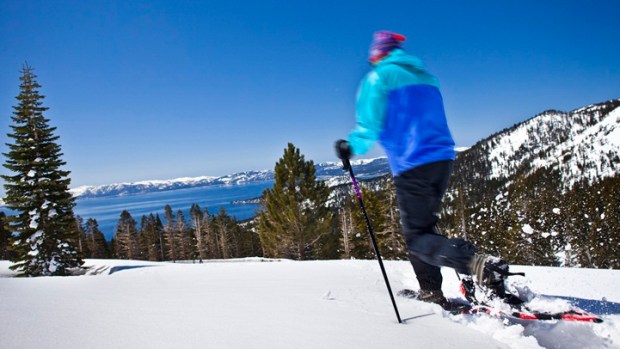 Jeff Dow
The first-ever Lake Tahoe Nordic Festival takes to the snow from Friday, Feb. 8 through Sunday, Feb. 10.
YEAR ONE: You might have heard, maybe just in passing, or from a friend, that Lake Tahoe is rather known for its alpine skiing options. (Hope that isn't a spoiler alert.) There were the 1960 Olympic Games, after all, and it is one of California's, if not the entire west's, favorite wintertime destinations for this exact sport. But Nordic skiing? It also exists in the area, and Lake Tahoe is ready to spotlight the highly energetic pastime with its first-ever Lake Tahoe Nordic Festival. Surely you know the basic difference between the two -- boot heels are attached to the skis with alpine, and not attached with Nordic -- which provides just a whole different experience (and workout). So, yep, Nordic embraces the cross-country ski scene, which will get the spotlight during the three-day gathering. Oh, and those three days? Friday, Feb. 8 through Sunday, Feb. 10.
FRIDAY TO SUNDAY: Night one is all about hobnobbing, settling in, and watching a film on the form. But Saturday? All Things Nordic kick into high gear, with equipment demos ('on-snow" demos, of course), technical clinics, group skis, and some snowshoeing, too. Sunday will follow suit. The snowshoe hikes, we should add, will have some natural components, such as talks about birds in the area and how wildlife weather winter. Call it a fine weekend to further your interest in Nordic skiing and your love of Lake Tahoe and its environs, too.