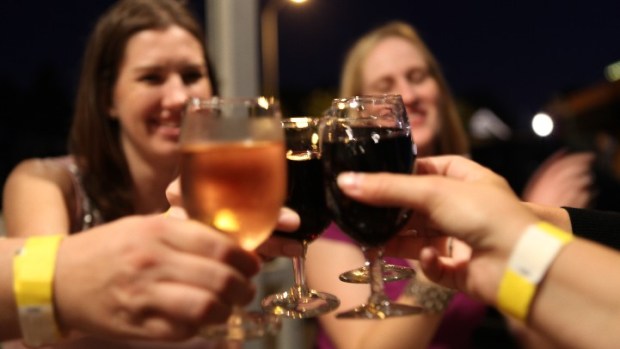 Downtown Napa
Downtown Napa marks Leap Year 2012 with a festival culinary crawl.
FOODIE FEB. 29: No one will ever accuse downtown Napa of not celebrating the pleasures of the plate during those times of year when particular crops are ripening or grapes are being harvested. But so enamored is the city with eating and drinking even non-food-related holidays can find themselves in the sip-and-taste mix. Take Leap Year, or the day that creates a Leap Year, Feb. 29. It doesn't have a particular ingredient or dish related to it -- mmm, thinking, head-scratching, nope, haven't got anything, you? -- and yet downtown Napa is ready to par-tay it right on in. And good on them, too; why should we only stick to the traditional food holidays and seasons? If raising a toast to Feb. 29 tempts, make for the city on that day for the Leap Year Culinary Crawl.
THE CRAWL: Four places are on the list -- Ristorante Allegria, Avia Napa Hotel, 1313 Main, and Downtown Joe's Brewery -- and each place has an assigned time. Diners will enjoyed "specially prepared bites" and "drink specials" along the way. A ticket at the door is forty five bucks. We're not wondering if you'll enjoy trying the tasties of downtown Napa, because that is probably a given. We're wondering if the food and drink will fuel discussion of naming an official food or dish for Feb. 29. Can we start the ball rolling? Okay. Does blue cheese have an official holiday? Can Leap Year be a match? Honest, it is always Blue Cheese Day in our own home, but, hey. We want it to get some calendar love, too.