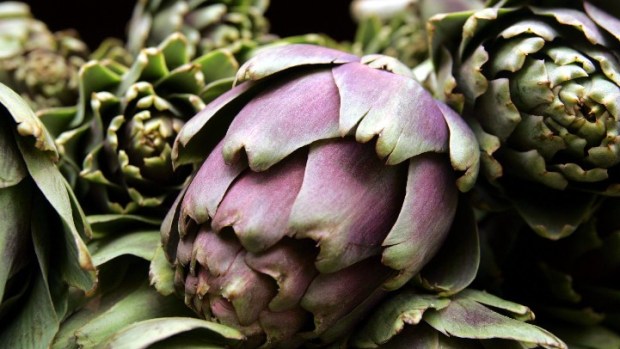 Getty Images
We love artichokes. Very much. Very.
'CHOKEY TIME: We're counting on three things to happen at the Castroville Artichoke Festival, which will be set to high steam on Saturday, May 21 and Sunday, May 22. The first thing is that someone, or multiple someones, will be dressed in giant, bulky artichoke costumes. We know this will definitely happen, since we can see pictures on the web site. Done. The second thing? Someone will say "okeydokey artichokey" to you, or you will see these words on a t-shirt. And three is you will definitely get butter and/or mayo on whatever you're wearing. And to all of those things we say hooray! Because Castroville. Artichoke time. Oh heck yes.
DIPPABLE DETAILS: An adult admission is ten bucks. There will be a classic car show. There will be all sorts of steam-it-up demos. And there will be deep-fried, batter-good deliciousness, and lots of it, with Monterey wines for the sipping. Oh heck yes, part two. The organizers say "Thistle Be Fun" and really, we can't argue with that. Happy 52 Years, Artichoke Festival.