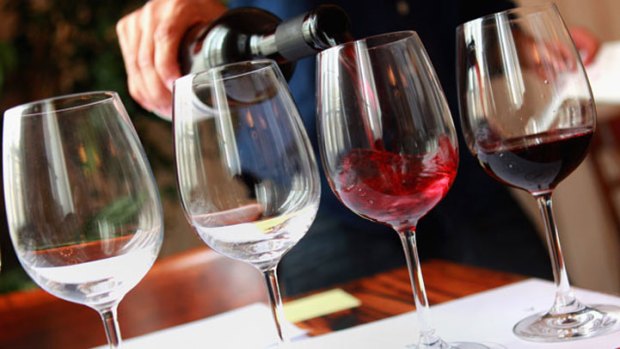 Getty Images
The Los Gatos Wine Walk is on Saturday, April 30.
21 WINERIES: A bevy of Los Gatos-close vineyards are taking up shop in local shops as part of the Los Gatos Spring Wine Walk, which is happening on Saturday, April 30 from 2 to 5 p.m. Rather than staging the open houses at the wineries, the vintners are loading up the boxes of bottles and making for downtown Los Gatos, where several local shops and businesses will play host (Old Town Amphitheater will also host a quintet of wineries). So, figure attendees get two activities for the price of one: They'll be able to taste chards and cabs while browsing about a store.
STORE ROSTER: Black Cat Hats, Time Out Clothing, and Kitsch Couture will be participating. The organizers recommend getting those tickets ahead of time, as the last event sold out. A ticket is $35 (but buy it by April 28).