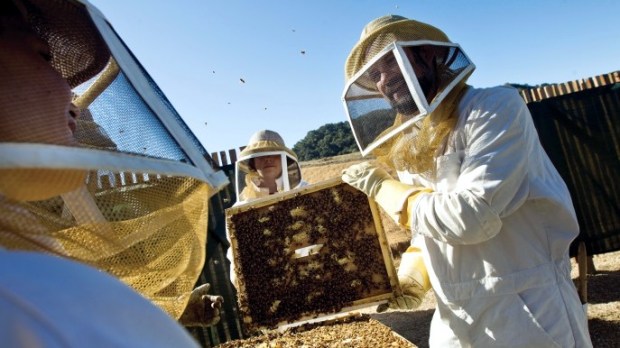 Carmel Valley Ranch
Carmel Valley Ranch has a honey of a deal on during Sept. 2011.
BEE GOOD: Can we all agree that bees are a very positive symbol? Industry and community and purpose are part of hive life, which is why the fuzzy insect shows up on everything from family crests to fancy mustard labels. And even, on occasion, a nice hotel package at a swank resort. The Carmel Valley Ranch has a "Love Your Honey" deal on during September. (Which just happens to be National Honey Month, as we're sure you know; have you upped your sticky-sweet consumption?) Nope, you won't depart the property with your own personal portable hive, but you will get a lot of great things during your stay.
LIKE... An overnight stay for two. Two 60-minute massages (Carmel Valley Ranch also notes that it has some honey-themed treatments on as well, like a Lavender Honey Wrap). And a hundred dollar credit toward dining. Us? We'd go with the Honey Chili Chicken Wings, the Honey Ice Cream, and the Honey Pear Martini. There are several other golden-good, theme-inspired choices on the menu as well. Plus, on top of everything else, consider the fact that you'll be at Carmel Valley Ranch in early fall. We'd swarm that like bees to a hive. Well, we'd swarm in our car, with luggage, and a phone, and maybe a laptop, which we guess bees don't require during their travels. Lucky bees, packing light. The Love Your Honey deal starts at $675.