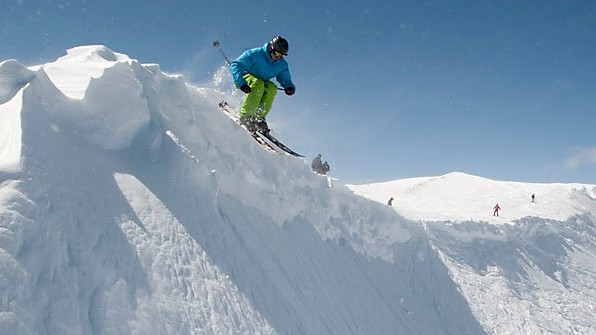 Mammoth
Mammoth Mountain opens on Thursday, Nov. 10.
COLD PHOTOS: If you saw the photographs coming down from Mammoth Mountain on Oct. 5 of this year, you could have been forgiven for thinking you were looking at snapshots of Hoth. Blowing snow everywhere. Pictures nearly brimming with cold. And only a fortnight after summer officially had wrapped. Hardcore skiers must have been at once happy and sad, the happy part coming from the knowledge that the pack would be solid by opening day, and the sad part knowing that opening day was still over a month away. Now opening day on the mountain has arrived -- that's Thursday, Nov. 10, to be all official about it -- and knit-capped snow buffs are wending their way up the big hill, which is billed as "The Top of California."
OPENING WEEKEND: Let's be honest: Mammoth opening weekend is something of a party. We mean a par-tay. You are as likely to stumble across a drift-adjacent DJ as you are a man in a mammoth suit (we love that guy). There are loads of apres-ski things afoot -- or would that be "aclaw," given that this is Mammoth? -- to keep the non-skiers and after-skiers on their booted toes. The festivities are going on through Sunday, Nov. 13. But it is just the start of the season, so keep a watch for all the fireworks and special events to come, especially around the holidays. Dear Mammoth: Please make sure the guy in the mammoth suit is out for the holidays. It isn't New Year's without him.