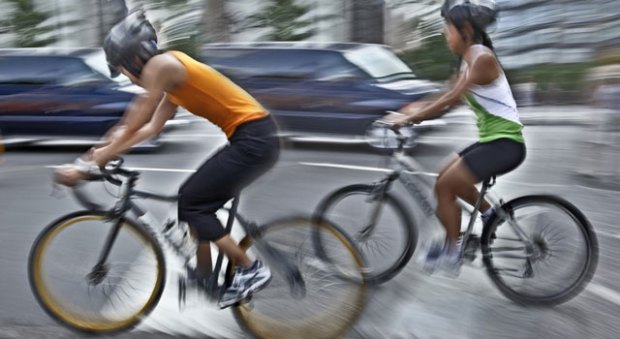 Shutterstock
May is May Is Bike Month in Sacramento.
RIDE IT: Every day is a fine day for cycling, of course, but the kickstands really come undone come May. May, of course, is the month where the pleasures of the bicycle take a special spotlight in several cities. CycleMAYnia in Santa Barbara will feature not only rides, but a Bike Prom and Bike Fashion Show. And Sacramento's own May Is Bike Month has several spoke-nice to-dos going on throughout the month, starting with a kickoff and ride on Monday, May 2.
LOCAL LOVE: Bike months are naturally geared a bit more toward locals -- the restaurant discounts and Pedal Pools in Sacramento are two resident-loving examples -- but there are bigger events like Race for the Ring. And the Bike Film Fest is set to unspool at the Crocker Art Museum.