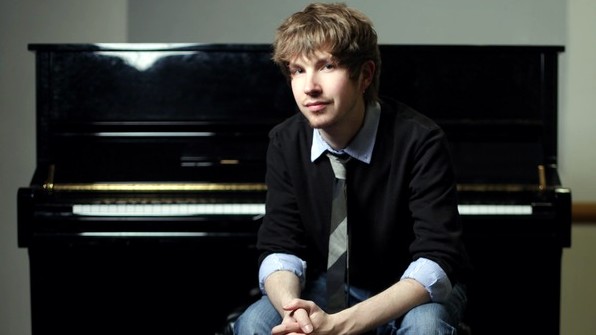 Julian Waterfall Pollack
Julian Waterfall Pollack will play the 2011 Mendocino Music Festival.
MENDO MUSIC: The Mendocino Music Festival, with its world-class performers and sterling history, is one of the West Coast's premiere celebrations of classical, jazz, world, big band stylings and beyond. That's summertime, wintertime, any time. It's just too bad that it doesn't have a nicer setting. Oh, we do kid; the festival famously takes place in a massive tent at the Mendocino Headlands State Park. It's a setting that's about as sweeping and bluff-beautiful as ocean-close locales get, what with the Pacific on one side and Mendocino's historic clutch of cottages and towers on the other. Dramatic. So it is a positive that the 2011 roster is also on the dramatic side.
THE SCHEDULE: We mentioned Gershwin and Bernstein on opening night, which is Saturday, July 9. Other acts include the Julian Waterfall Pollack Trio plays on Sunday, July 17, Kevin Eubanks on Sunday, July 10, and San Jose Taiko on Tuesday, July 19. We like that afternoon shows are rolling in addition to the evening gigs, even on weekdays. Some music, a bite in Mendo, some more music. The harmonies of the headlands, truly. Dates are Saturday, July 9 through Saturday, July 23.