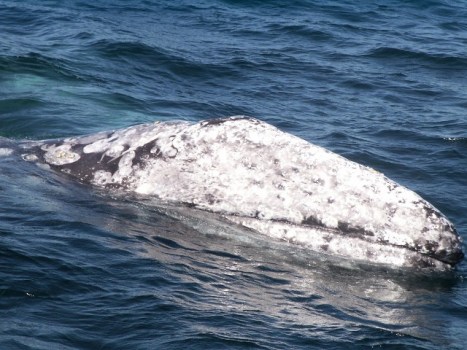 Mendocino Whale Festival
The 2011 Mendocino Whale Festival is on March 5 and 6.
CHOWDERS AND BEVS: We can all pretty much sign on for straight-up whale watching during the height of the season. We're talking about going out on a boat, or grabbing a blanket and finding some bluff to loll on (and plenty of laid-back patience). But throw some wine in the mix, and seafood chowder, too, and, well. You've got something you can add the word "Festival" to, without too much of a stretch.
MARCH 5 & 6: The 2011 Mendocino Whale Festival, which turns 29 this year, does mix a bit of merrymaking with ocean-looking. Inns and spots around town'll be pouring libations and spooning up steamy stews in bowls, while docent-helpful whale walks'll be going down for the non-dining set. There's a lot going on, including an art show. Read more, and bundle up, whale enthusiasts.