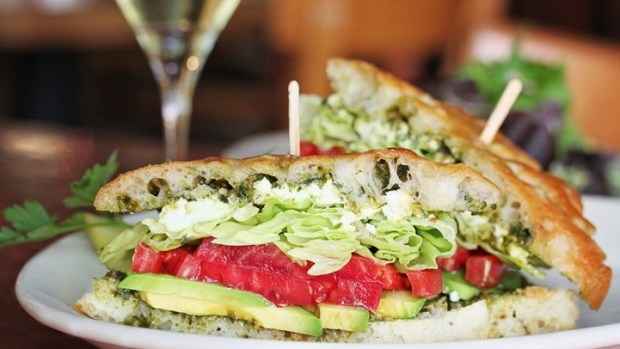 Sacratomato
Sacramento celebrates Sacratomato Week from July 21-27.
ALL THE FOOD WEEKS, TOGETHER: Plenty of larger cities around our state host week-long festivals devoted to a singled dish or ingredient or foodstuff. This is good and this is lovely, especially if the dish happens to delight you, but we do wish we could smoosh a few of the disparate weeks together, the ones that show up across the calendar, into one mondo eat party. Take our state capital, which hosts some very fine beer festivals and an excellent all-bacon-all-the-time event, too. They've got a tomato affair up next, which means we're only a Lettuce Week away from BLT Week (well, we'd need Sliced Bread Week and Mayo Week, too, it is true). Restaurants of Sacramento, if Sacratomato Week is a complete rager and success -- as we predict it will be, because, tomatoes -- would you consider melding some of your biggest foodie events into BLT Time? Just a suggestion. A keenly made, we-want-it suggestion. Given that the tomato is called Sacramento's "signature commodity" we think a BLT spotlight event is in order. But until then we have the delicious-sounding...
SACRATOMATO WEEK: From July 21 through 27 "restaurants, bars, and nightclubs located in midtown's Sutter District" will be all about that juiciest of vine-ripened fruits. Look for it in the Heirloom Tomato Sandwich at Cafe Bernardo and the Heirloom Tomato Salad at Centro Cocina Mexicana (as well as the restaurant's own Bloody Maria) and search for it in several other spots around Sutter. You know people who are fairly tomato-obsessed, right? Who require the tart healthy zing of tomato-ery in drinks, sandwiches, pastas, and even desserts? Our wish is that they find themselves in the capital city near the end of July. Really, though, Sactown: Can we see some full-on BLT action next year at this time, too? In addition to Sacratomato? We want it all, is the thing, and we're not apologizing.