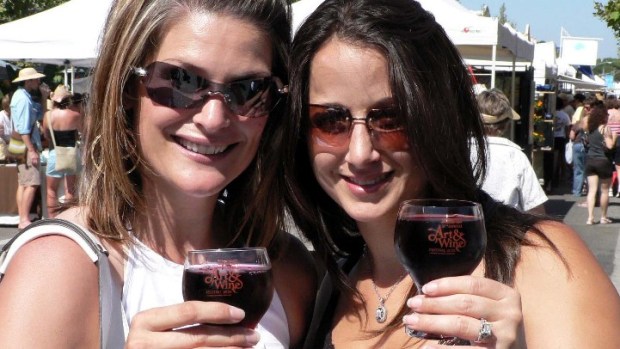 Mountain View Art & Wine Festival
The Mountain View Art & Wine Festival happens on Saturday, Sept. 10 and Sunday, Sept. 11.
LONG-WEEKEND-ISH: An arts and wine festival directly *after* Labor Day Weekend? We like it. We like it because often times one is traveling over the holiday weekend, or hosting a barbecue, or moving (we just heard somewhere that Labor Day Weekend is the moving-est weekend of the year; interesting). And all that stuff that fills those three days can prevent one from getting out to the arts and food festivals that have become staples of a long weekend. So when one shows up during the weekend following? Yes. It's like counter-programming, but not exactly. Weekend-after-programming? Okay. We're talking about the Mountain View Arts Festival. It's billed as "Silicon Valley's World-Class Art and Music Festival," and it turns 40 in 2011. And the dates? Saturday, Sept. 10 and Sunday, Sept. 11.
WHAT'S HAPPENING: The looking at and purchasing of art, of course. The sipping of libations created in the general area. Hobnobbing in the late-summer sun. There'll be a Kids' Park area, and a place to catch some football (NFL football, that is). The getting-in is free. Free! That almost makes up for the fact that it is not a holiday weekend. It'll feel like a three-dayer, we bet, even if it is only two days.