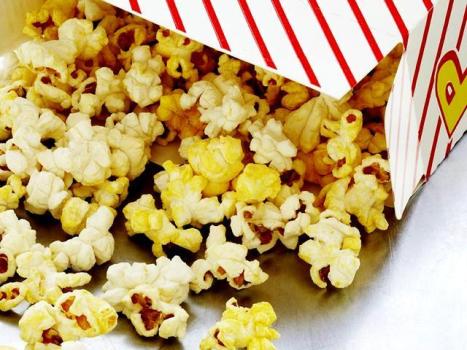 Popcorn
Watch a local-loving movie at the Top of the Mark.
HOTEL MOVIES: There's generally just one way to see a film once you enter a hotel: Order it up on your television in your suite, kick back on the bed, surround yourself with the 17 pillows on the bed, and think about ordering onion rings with a side of mayo from room service. But to do all of this, of course, one actually has to check in, as a guest, at a hotel, which is lovely but rather involved if watching a film is all you want to do. Then there's the Top of the Mark, which is screening lots of Bay-Area-y films during the summer of 2011. The pleasure there, of course, is that there are views to enjoy, and the general atmos, and cocktails are available for order, in addition to popcorn with "a custom-created Mark flavor." Intriguing.
FILMS STILL TO COME: "Inner Space," "Sudden Impact, and "The Rock" are still ahead; movies are on Tuesday nights and run through Sept. 6 (also note that special wine pairings will be going down at each). What's your favorite part of a San Francisco movie? Ours has to be when a main character quotes the Mark Twain-attributed coldest-winter-summer-in-San-Francisco line. We think a San Francisco movie may exist that doesn't go to that line, but we're not sure we've yet seen it. Second favorite part: Seeing Malcolm McDowell run around the city as one H.G. Wells.