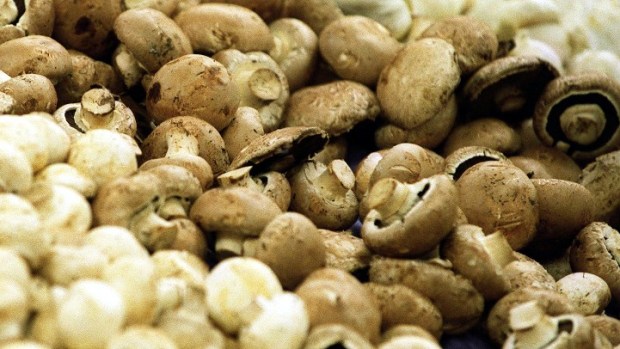 Getty Images
The Morgan Hill Mushroom Mardi Gras is on Saturday, May 28 and Sunday, May 29.
PERFECT COMBO: If we had a big Festival Combining Machine -- it does just what the name implies it does -- and we had access to the Castroville Artichoke Festival and the Morgan Hill Mushroom Mardi Gras, we'd probably take a whirl at pairing the two up. Because sauteed mushrooms and artichoke hearts? Everyone should probably eat this tasty and economical dish once a week. We don't promise it'll make your hair shinier, but you'll probably stop and admire yourself in window reflections more often. It's that good. But alas. The Artichoke Festival is happening over May 21 and 22, while the Morgan Hill event will happen on May 28 and 29, the Saturday and Sunday of Memorial Day Weekend.
MUSHROOM EDUCATION: While the Mardi Gras has a definite family carnival-type vibe, fungi will be a central player. "Mushroom education" is promised, as is the tasting of shroomery grown in the San Jose-close area. Wait. Morgan Hill isn't all that far north of Gilroy. Maybe we should add the Garlic Festival to our Festival Combining Machine. Artichokes, mushrooms, and garlic. Now that is the ultimate saute, a dish that probably definitely makes one's hair shinier.