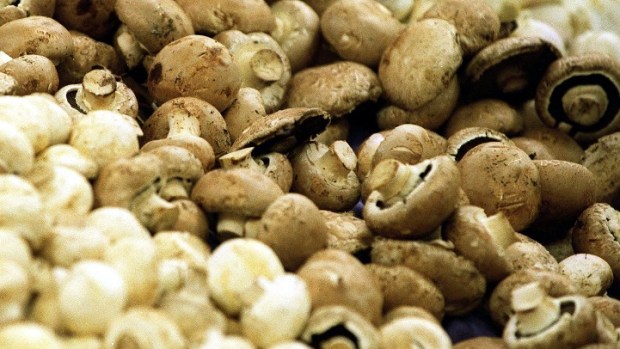 Getty Images
The Mushroom Mardi Gras returns to Morgan Hill on Saturday, May 26 and Sunday, May 27.
FUNGI FESTIVAL: We've long liked the idea that the cities throwing an annual mushroom festival and an annual garlic festival happen to be rather close together. Nope, the festivals don't happen at the same time and yep, the garlic festival is larger, but the pairing is about as old and time-honored as food duos get. Ever thrown a few smooshed cloves atop a pan of portabellos sizzling in olive oil? You're with us, then. And while the Gilroy Garlic Festival is still a few months away, you can get your caps affections on at the Morgan Hill Mushroom Mardi Gras, which turns 33 over Memorial Day Weekend.
A FEW DETAILS: The festival is happening on Saturday, May 26 and Sunday, May 27 of the holiday weekend but not Monday, note. Also? It's got an easy-breezy family atmosphere, so it isn't strictly a food-focused foodie confab (although there will be a number of gourmet and easy-eatin' food booths). Music and entertainment and other weekend-y stuff is going down, yes, but there's also a segment called "mushroom education." Nope, you don't see that every day. A quick question for the mushroom educators: Is there a secret to slicing stems? Because we're just of the "throw 'em in the pan however" school. And the tastiest part? The Mushroom Mardi Gras is free.