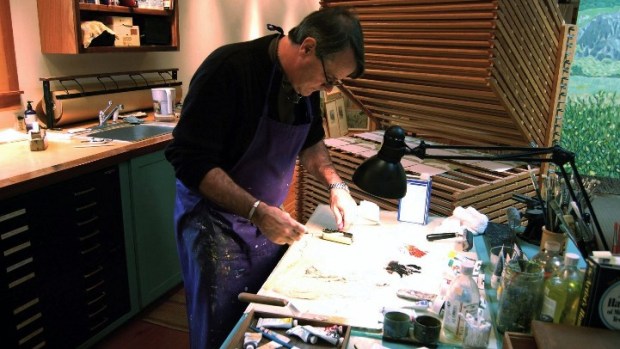 Napa Valley Open Studios Tour
See the work and studio of Charley de Limur during the 2011 Napa Valley Open Studios Tour.
PERFECT TIMING: The first Saturday of fall? In Napa Valley? We can only imagine that is a prime (and oh-so-bustling) day during which to make a drive through the region. The weather often has that crisp edge and harvest happenings are still aswirl and the wineries are busy and everything brims with autumn-is-here cheer. Which makes the addition of an open studio tour especially nice. And there happens to be one on, both on Saturday, Sept. 24 and Sunday, Sept. 25. It's the Napa Valley Open Studios Tour, meaning you'll be inside and up-close with the artists as they work, or at least talk about where and how they work.
DETAILS: The hours are 11 a.m. to 5 p.m. both days. There's a handy pdf map (Calistoga to Napa is well dotted with studios). And you can check out what artists are demo-ing where and when (we're intrigued by the calligraphy writing). Could you do a bit of wine tasting and a bit of art appreciating? With a little languid lunching in the middle? It is the first Saturday of fall. Being languid and being arty and enjoying wine is practically mandatory. And thank goodness for that.