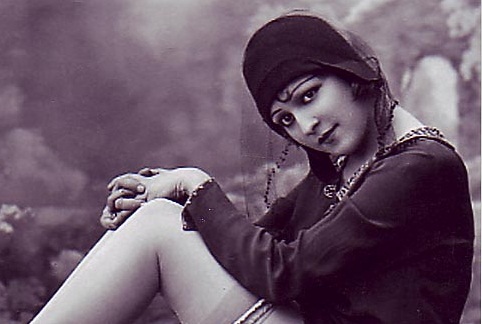 http://img210.imageshack.us
A speakeasy-stayover package for New Year's Eve? That's a flapper-fantastic way to greet 2013. The Harvest Inn and the Goose & Gander have a Napa-style deal on.
GOING ALL OUT: Of all the holidays on the calendar, New Year's Eve might possibly the most Either/Or. Either you're going to stay in and eat a bag of chips and head for bed around 10, or you're going to go all out, gussy up, do it big, be fabulous, drink bubbly, hobnob, laugh a bit too loudly, and wake up in a posh hotel to greet the new year through tired but satisfied eyes. (We realized "satisfied eyes" sounds a bit awkward, but if you've greeted a new year through them, you know the phenomenon of which we speak.) We're about to spotlight an entry in the "all out" section of the Either/Or New Year's Eve conundrum, and it is happening in St. Helena. Harvest Inn has paired up with the Goose & Gander for a deluxe two-night sleepover and 1920s-style speakeasy bash to boot. Right? Fancy pants.
VERY FANCY PANTS, IN FACT: Look at what's on the roster of the New Year's Eve Speakeasy Bash Package: Two nights at the swanky Harvest Inn (nightly turn-down and morning papers included), tickets and a ride to-and-from the Goose & Gander for the New Year's Eve party, a five-course menu and bottle of sparkling wine once there, wine and cheese tastings back at the hotel, and other nice touches. Lucky $1313 is the starting cost, and that *does* include taxes and gratuity (how rarely that appears, so we must make note). Now, do you have a flapper outfit? Or a Gatsby-esque tuxedo? Like we said, if you're going to go all out, you need to commit. Do it, we say, especially if you too often choose the going-to-bed-at-10-o'clock-after-a-bag-of-chips route.