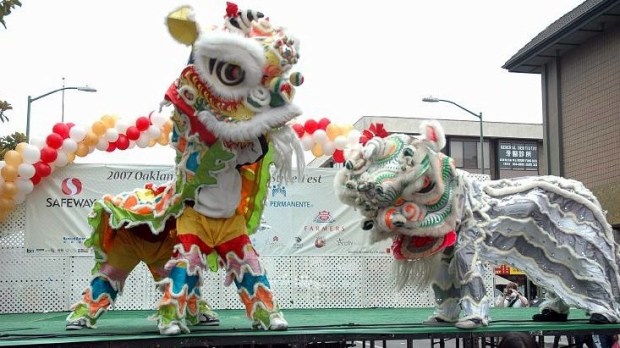 Oakland Chinatown Streetfest
The 24th Annual Oakland Chinatown Streetfest is on Saturday, Aug. 27 and Sunday, Aug. 28.
YEAR 24: It's just a year shy of its quarter-century birthday, meaning the Oakland Chinatown Streetfest has spent quite a few years lining up the best in celebratory entertainment and food and dance and dragons. Should we start with those particular crowd-pleasers first? We definitely should, since pretty much everyone joining in the fun wants a peek. The Teng Fei Lion Dance of the Rising Dance Cultural Center will perform on Saturday, Aug. 27 at 11: 30 a.m. But there are treats throughout both Saturday, Aug. 27 and Sunday, Aug. 28, including China's Spirit Music Ensemble at 1: 15 p.m. on Saturday and Patty Chu's Chinese Folk Dance Troupe on Sunday at 11:30 a.m. All performances are free. If you're longing for a Lion Dance preview, here's a peek back at last year. Astounding and awesome.