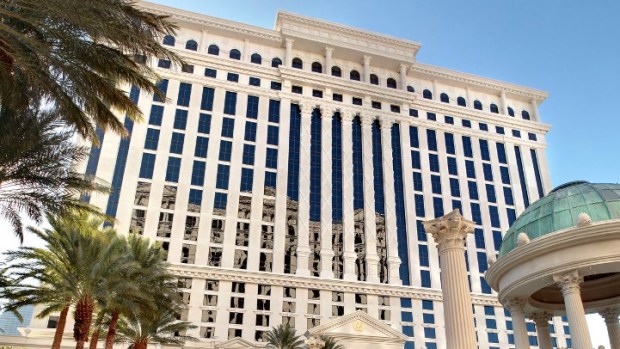 Caesars Palace
The new Octavius Tower is now open at Caesars Palace; Nobu Hotel is set to debut in the summer of 2012.
TWO TOWERS, ONE TIME: Rare is the hotel that undertakes the building of a tower and/or refurbishment of a tower all within the same 24-month span. One focus at a time, common wisdom goes. But when you're a Sin City icon, and you're plunk in the middle of the Strip, flights of fancy and bigger dreams sometimes send common wisdom skedaddling. And it looks like going for the twofer is going to work out for Caesars Palace; the property's upscale Octavius Tower bowed alongside the Augustus Tower earlier this year. And next up? The Nobu Hotel.
OCTAVIUS TOWER: Proving that, once again, Las Vegas thinks big, the new tower is bigger than most stand-alone hotels found in other cities. (Bigger=668 rooms.) The posh Octavius fronts Flamingo Road on the south side and overlooks the Garden of the Gods pool on the north side and comes with a host of suites in addition to a trio of pool-close villas. And while the villas and Emperor-named suites pay homage to the hotel's classical themes, here's something modern: Pretty much everything, from room service to ordering an extra cot, can be done through the television and any mobile device. What, no ringing room service at 2 A.M. for a grilled cheese? And what would Caesar have done with this capability in his day?
NOBU HOTEL: The not-yet-opened (but soon to be; model rooms are now done) inn from chef and restaurateur Nobu Matsuhisa will not debut in a newly constructed building but rather the renovated Centurian Tower. Opening date at construction start was predicted to be summer 2012. What we've got an eye on? Room service will be Nobu-esque dishes. (And, yep, a new Nobu Restaurant and Lounge will open in the former Centurian as well.)