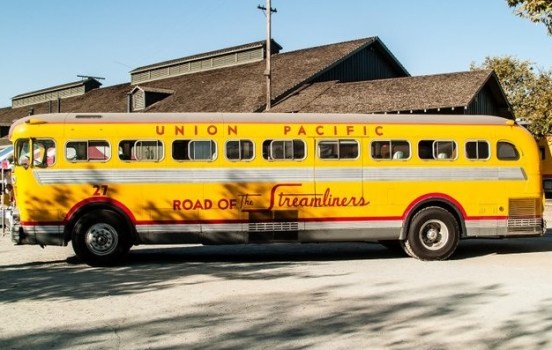 Old Sacramento
Vintage good times, costume-wearing, and a Gold Rush beer crawl are part of Old Sacramento's Americana weekend. It toot-toots into the capital city over Labor Day Weekend.
THE SHOW GOES ON... but with a twist: Old Sacramento's traditional Gold Rush Days, a Labor Day Weekend staple in the capital city, have been canceled this year due to drought conditions. If you've been to Gold Rush Days, you know the streets of the historic quarter are filled with dirt, which requires a good deal of water to manage dust and help with the final clean up. The answer this year, though? Go with an Americana theme, without the ye olde dirt-packed streets. The same waybackery shall be afoot -- think people in bustle-adorned costumes and those popular Underground Tours -- and, indeed, the Gold Rush shall still reign, in theme, which makes total sense, as Old Sacramento was a key location for the Golden State's mad dash for shiny nuggets back in '49 (1849, natch). What's the doings over the three-dayer, which lands at the very end of August and very beginning of September in 2014? Why not mosey by the...
GOLD RUSH BEER CRAWL: Ten bars are participating in the Friday, Aug. 29 event. Whether you talk about the gold-panning you did up the American River that day, just to lend the social happening local color, is up to you. Live music'll sound through the weekend, classic cars'll be fendering up Front Street (autos provided by the California Automobile Museum), and several vintage buses will throw down the parking brake in the area. A speakeasy tour, a country-western dance, train rides from the California State Railroad Museum, river cruises, and a screening of Clint Eastwood's "Pale Rider" fill out the history- and arts-focused weekend. No dirt? No problem -- Old Sacramento just exudes 19th-century-ness, whether the thoroughfares have that certain authentic past look or a more modern asphaltian aesthetic.