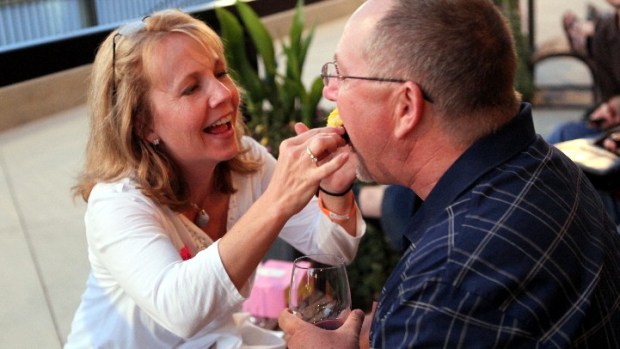 Napa Culinary Crawl
The next Napa Culinary Crawl is on Thursday, Aug. 25.
QUESTION: Say you plan something. It goes well. People like it. What do you do then? Rest on your laurels? Do you even have laurels? Like actual laurels? If so, paint us impressed. But no, you most certainly do not. You throw those laurels out the window (or better yet, stick 'em in a vase) and you make a date to do it all over again, with some new stuff in the mix. What we're leading up to here is the Napa Culinary Crawl, which went down a few weeks ago in (spoiler) Napa, and which went exceedingly well. Now it is time for round two, which is up on the evening of Thursday, Aug. 25. Did you go the first time? You'll probably be going again. Did you miss the first time? Fix that, is all we're saying.
THE SIP AND SUP: Sauvignon Blanc and Cabernet at John Anthony's is on the bill o' fare; so is a visit to Gott's Roadside Tray Gourmet at the Oxbow Market. Dessert is back at John Anthony's. Cost is $45. When it is all over you will be full and happy and have some new places and/or dishes you can talk about. Then you may return home and interact with your laurels in whatever way you see fit. We're not here to judge.