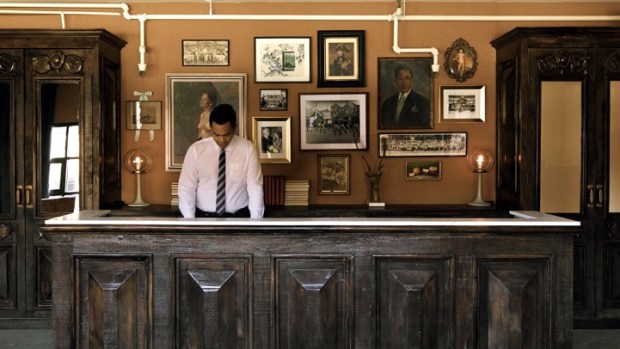 Palihotel
The new Palihotel on Melrose Avenue debuted in February 2012.
SHOP + STAY: A famous shopping stretch usually boasts a bevy of hotel choices, but that's not so with Melrose Avenue. Oh, we're not saying that some lovely properties don't exist within shouting distance of one of the country's most recognized street names, but unlike other store-clustered district, the Avenue doesn't have a surplus of stay-over choices. Enter Palihotel, a sister property to the also-in-West-Hollywood, much-talked-about Palihouse Holloway. Palihotel's Fairfax-adjacent location, which is in the Red O-Betsy Johnson-Fred-Segal-Improv neck of things, splits the difference; to the east you have the funkier run of goods, and, to the west? Design shops and tony togs. (Yep, Melroseans, that isn't a true delineation, but you know what we mean there.)
ABOUT THE HOTEL: The boutique property is set at 32 rooms, meaning it is large enough where you feel as though you don't need to personally introduce yourself to every other guest, but small enough where you're not lost in the wash. We like the woodsier, been-around-forever vibe; the coffee-shop-y Palikitchen, set to open near the close of February, also intrigues. The building was originally a senior's residence constructed in the '60s, says the Paligroup.