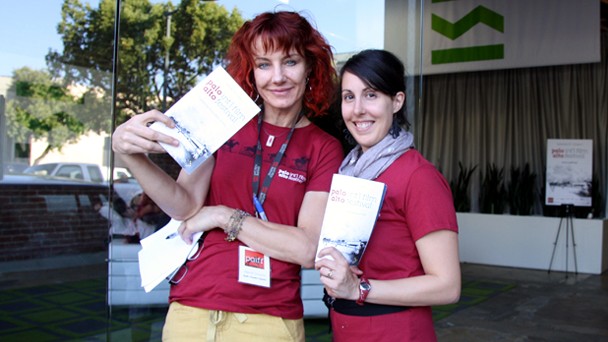 Palo Alto International Film Festival
The Palo Alto International Film Festival talks tech, cinema, and "E.T." from Sept. 27 through 30.
CINEMA TECH: Probably on the first fateful day an enterprising Edison or someone in his circle tried his or her hand at a Kinetoscopic film someone else nearby was thinking how to innovate what was going down. For that has proven to be the nature of filmmaking; one dreamer steps up to the tripod and decides to shoot in slow motion. Then, nearly simultaneously, or seemingly so, another innovator finds a better, smoother way to capture the slo-mo so its jerky movements are lessened. And such is the procession of this particular tech. Meaning that nowadays? Hollywood may still be Hollywood, but Silicon Valley plays a starring role in many big budget films (and oodles of no-budgets, too). The annual Palo Alto International Film Festival, which rolls from Thursday, Sept. 27 through Sunday, Sept. 30, is very much about celebrating that can-do innovation, while also paying homage to the art.
CAN-DO, CHAPTER ONE: There's an interesting bit on the film festival site all about the early filming of that famous horse -- you know the one -- and the setting of Palo Alto Stock Farm. Celluloid and the region are old friends, in short. As for the new? Some 50 flicks'll roll during the four-day party, including "Valley of Saints," "Butter," and "Cadaver." Workshops, including intros to filmmaking, and wine tasting, are part of the cinema spectacular, not to mention an "E.T.: The Extraterrestrial" panel and a discussion on comedy works for the web. We'd also get on board with that "Filming in Northern California" talk, too. There's loads of stuff, in short, and hobnobbing to be done outside various theaters, too. Palo Alto, cheers to you and that early horse film; tech innovation clearly sounded its hooves in the area a couple of centuries ago.