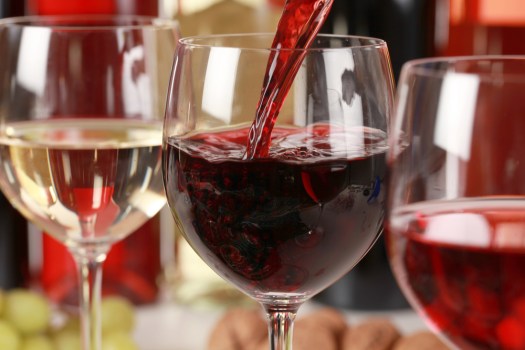 Shutterstock
A monthly culinary confab filled with wine and fine eats at a lively communal table? It's happening at Garden Court in Palo Alto on the third Thursday of every month.
THERE ARE MANY THEMES... around farm-to-table cuisine. Sustainability is a major one, and local support. Knowledge, education, the environment and ecology absolutely come into play as well. But if one looks at the emotional end of the topic, they're bound to discover a longing for connection. Actually, you don't have to look too deeply there; when we eat meals produced by growers and ranchers known to us, we do sense communal ties to our area. That's how people ate for thousands of years, of course, so, yes, it is an old-school emotion. Thus incorporating a sense of community into a night devoted to farm-to-table-y tastes just seems like the next good step. We connect to regional food-makers through our meal; we connect to neighbors we might not know who sit to either side of us. Done? Done. That's part of the spirit of the Garden Court Hotel's new 520 Chef's Table, an every-third-Thursday event that gathers people together around one big seating area to try Chef Clive Berkman's latest fresh creations.
THE FIRST OUTING... is on Thursday, March 20. "(C)ulinary artistry, delightful cocktails, and a lively intimate atmosphere" are on the menu, a menu that is very much locally sourced. As for that communal table? Well, only 30 seats will be sold, meaning the table'll be a big one, but if you want to keep it slightly more private, you can: "a smattering of small tables are available." Call it a fine way, if you're around Palo Alto every third Thursday, to check out seasonal supping and meet a few new foodie friends, if you wish. Tickets for the prefix feast? Find 'em here, and more tasty info.