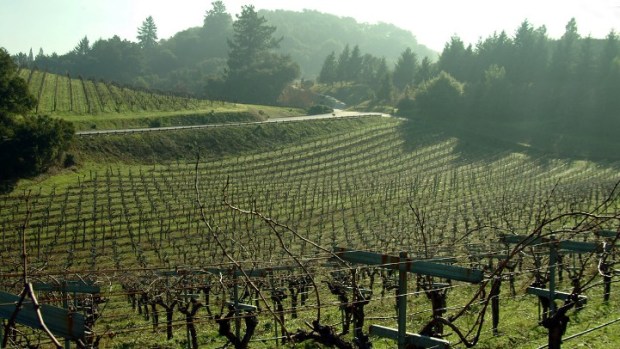 Patty Hinz Imagery
Spend a sunny spring Saturday at Passport Day in the Santa Cruz Mountains. It's happening on April 21.
GRAPE GO-OUT: It is hard to say what part of a passport day shines above the rest. Some wine fans like getting to try special vintages that haven't yet been released or are on the winemaker's private shelf. Still other fans like meeting the people who make the libations and hearing about what goes into the process. (Or, even better, having the winemaker beckon you to the back room to discuss barrels and aging and sunlight and pressings.) Some people just like the idea of a heightened tasting situation. For while any group of wineries tends to be open on a Saturday, having them band together for a special event means there will be more fun afoot. And those passports? They might be the best bit. Having them stamped nets you benefits.
WAIT, HOLD ON... We actually think the best bit might be visiting wineries that are usually closed to the public. And while most of the wineries participating in the Santa Cruz Mountains Winegrowers Passport Day on Saturday, April 21 are usually doors ajar, a few will only be open for the day. That does feel very exclusive. A passport is $45 and can be purchased at any winery on the passport list. Clos LaChance, David Bruce Winery, and La Nebbia are three on the roster.