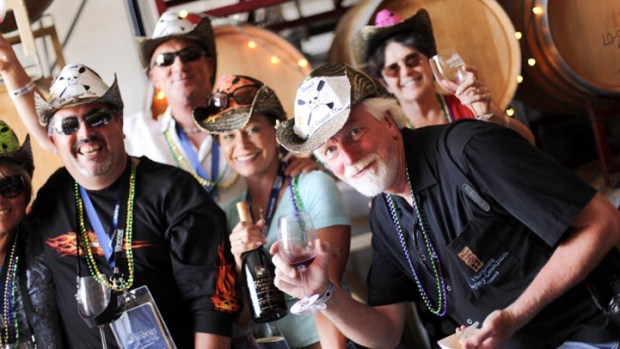 Passport to Dry Creek
The 2012 Passport to Dry Creek Valley is on April 28 and 29.
SPRING THOUGHTS: In the January-y doldrums of early winter, when flowers are less than sprout-y and picnic-happy days are still weeks away, we turn our thoughts to the centerpiece spring events of wine country. We daydream, is what we're copping to, and there's a lot to daydream about. Outdoor string quartets and walks through vineyards lousy with little green shouts and joyful people talking about undernotes of their favorite pinot. We're daydreaming today about Passport to Dry Creek Valley, one of the majors of the spring Sonoma season. Not only is it two days of classic wine weekend goodness -- tastings and tours and such -- but we're thinking of it because of its more offbeat elements, and because it tends to get sold out sooner than later. The 2012 dates are April 28 and 29.
THE SWEET OFFBEAT: There's a "white-sand beach in the cellar." That's different. And a "roaring 20s" twist. And lots of other unexpected touches from the participating 50 wineries. Tickets go on sale on the first day of February, which can be even a bit more January-y than January, if you get our meaning. But if you mark your calendar on that date to get your tickets, figure you'll enjoy a little ray of spring sunshine.