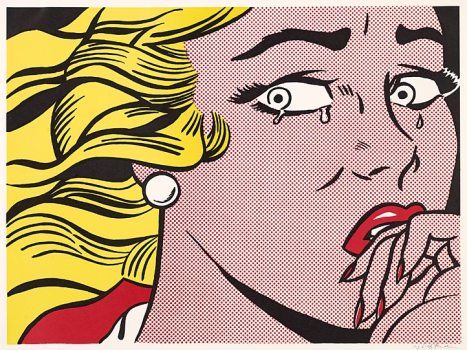 Fine Arts Museum of San Francisco
Image courtesy of Fine Arts Museum of San Francisco, Museum Purchase, Achenbach Foundation for Graphic Arts Endowment Fund.
MAGIC MOMENT: Exciting and provocative developments in one genre are noteworthy enough, but when two distinct forms begin to influence each other, heavily, then that's special and rare indeed. We'll even call it the moment when old textbooks are scrapped and new ones are written. It might be challenging to circle the precise date that fine art and comic strips began to canoodle, but suffice to say the relationship has been a long and mostly loving one. The Charles M. Schulz Museum and Research Center in Santa Rosa will be looking how the twosome have intersected and informed each other over the decades, in its Pop'd From the Panel exhibit.
POW! BAM! The show, which opens on Saturday, June 25, will consider the comic-heavy influences in advertising and pin-ups and product design and site-specific works. Pieces from artists such as Roy Lichtenstein and Mel Ramos will take a role, as will panels from the Schulz collection. Other comic favorites like Superman will make cameos, too. The show will run through Dec. 11, 2011.
Roy Lichenstein, "Crying Girl" (Image courtesy of Fine Arts Museum of San Francisco, Museum Purchase, Achenbach Foundation for Graphic Arts Endowment Fund)