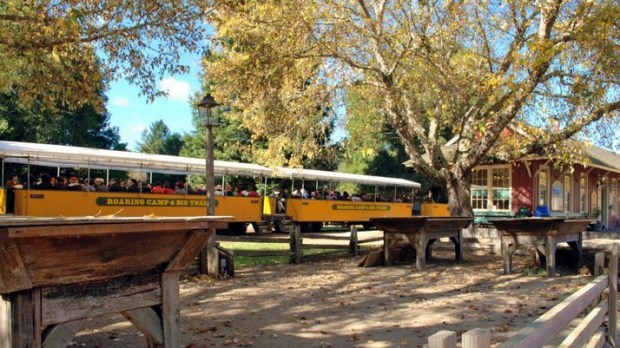 Roaring Camp
There are still Oct. 28 tickets available on the Roaring Camp Ghost Train.
TRAIN TIME: Fact is there are a lot of old-timey trains chugging around the United States. Well, maybe "a lot" is a stretch, but there are enough vintage engines still in operation to cheer the history lovers' heart. But only a few of them venture into trees with majesty and presence. Say, like the redwoods. Yep, Skunk Train, we know you do, so cheers to you and your Fort Bragg-close route. But the Santa Cruz-close Roaring Camp Railroad does as well, meaning every ride it offers offers some spectacular woodsy scenery. But at Halloween? Oh goodness. The redwoods just ooze atmosphere. Which means the Roaring Camp Ghost Train is always sold out. The Saturday, Oct. 29 train surely is, but the train says a few spots are available for its Friday, Oct. 28 rides. Shouldn't the family schedule an early Friday that day and make for Roaring Camp? Get Halloween weekend started?
SLEEPY HOLLOW: An old tale is at the heart of the ride, but there will be a number of familiar and fun activities for smaller tots (think costume contests and treats). We want to dress as Ichabod Crane. Unless Ichabod Crane will be there? Then that might be awkward. An adult ticket is $24 and a child's ticket is $17. Say hi to the redwoods for us. If they whisper back at you, well, it is late October and there's a bit of whimsy in the air.