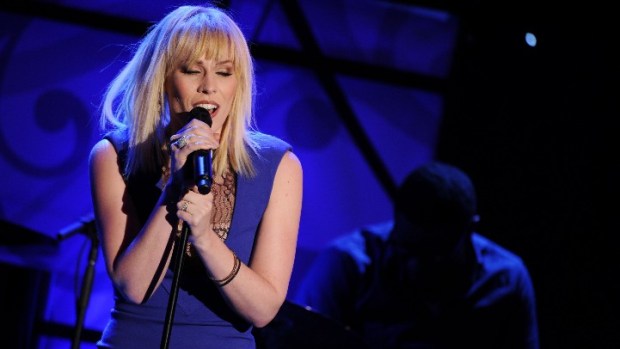 Getty Images
Natasha Bedingfield will perform at the 2102 Robert Mondavi Winery Summer Festival.
WINE AND SONG: A day at a winery that's known the world over? We'll put a check in the "great" column next to that one. A night at an outdoor concert seeing a favorite artist? Yep, we'll add another check to the same column. But put those two things together and you have a particularly California event: The summertime nighttime winery-based concert. No, we know, other places love to lay down some operatic arias and string quartets on a warm-weather evening, but there are a couple of vineyards in the Golden State that regularly invite popular artists to do the thing they'd normally do inside an arena or concert hall. But this time they're crooning under the stars, in Napa, to people who are holding glasses of chardonnay. Yep, it is the Robert Mondavi Winery Summer Festival of which we speak, and it is about to start its 2012 roll on Saturday, June 30.
THE ARTISTS: O.A.R. will open the series on June 30. Plain White T's and Natasha Bedingfield will play close together -- Friday, July 6 and Saturday, July 7, respectively -- and Five for Fighting is set for Saturday, July 14. Funds raised from the event, which is just a few years shy of its half-century birthday -- well, seven, but that's highly impressive -- lend a hand to music needs and the Napa Valley Symphony. It's good all around, is what we're saying. Starting general admissions range from $60 to $65, depending on the show. Arrive early, have that glass of wine, and love that Oakville kind of evening.