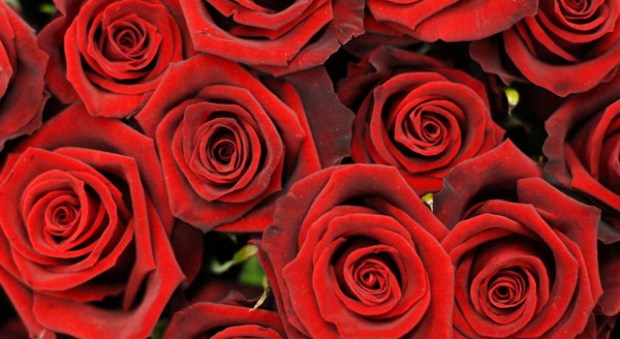 Getty Images
Take a perfume tour of one of wine country's prettiest gardens. It's the Russian River Rose Company.
TO EVERYTHING A SEASON: Only a few decades back, say, in our grandparents' time, seasons ruled what produce and flowers we enjoyed at what times of the year. We're not advocating a return to that time -- it is a lovely thing to enjoy a kiwi in December -- but it can be a positive thing to pause now and then and think about what is in season, where, and if you can experience it where it grows best. Flowers may be available all year long, but springtime is still the buds' favorite season to make a splashy showing. So garden tours? This is your moment. But a place in wine country takes the traditional garden tour to a new, bouquet-filled, nose-centric place: the perfume tour. Roses are the star flower and the spot? Healdsburg We're talking about the Russian River Rose Company's annual Perfume Tours, which are so popular they regularly have to stick "sold out" in front of each tour. But look: Several are just ahead, and just in time for all of the springtime holidays, too. (Yep, Mother's Day, we're looking at you.)
ON THE PERFUME TOUR: You won't simply walk around sniffing various petal, lovely though that sounds. You'll "help harvest basket-fulls of fragrant rose petals from ancient Bulgarian, French, and Persian perfume roses..." The next stop? Copper kettles, where the petals become fragrance. It's a hands-on experience, in other words, and not simply a jaunt devoted only to smelling. There are classic tours, deluxe tours (which give visitors a peek at some museum-quality atomizers) and a tour involving tea. But note: Tours run from the middle of April through late May, so you'll want book lickety-split, especially if you have a Mom's Day visit in mind. Happy sniffing, rose buffs.