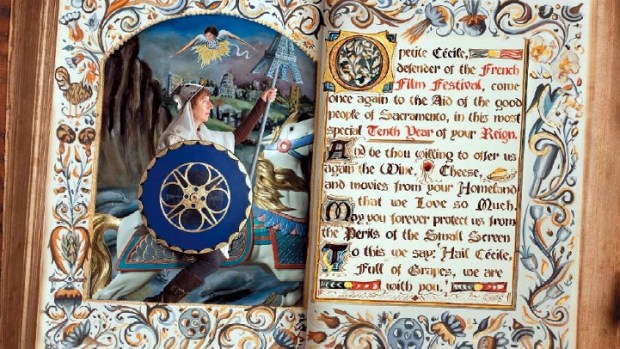 Sacramento French Film Festival
The Sacramento French Film Festival opens on Friday, June 17.
FILM FÊTES: There are many enticing elements to the Sacramento French Film Festival, which is set to roll from Friday, June 17 through Sunday, June 26. One, it is headquartered at the lovely, neon-swirly Crest Theatre. If you're going to watch a film called "The Sentiment of the Flesh" at midnight, and then eat breakfast immediately following, you want a fabulous setting to match. We're also intrigued by the mixture of food and film and by the presence of musicians and mysterious devices. Yes, a scopitone will make a cameo, and suddenly they're all we can think about.
AND THREE: The closing night film is "Gainsbourg, A Heroic Life." Perhaps you were in the capital in early April for the party saluting the icon of cinema and song? If not this will be a good evening to meet like-minded fans. Whatever you decide to do, there's plenty to choose from, and the both weekends of SCFF are fairly brimming with choices, one after another. We'd definitely try for a midnight movie followed by a very, very, very early morning breakfast. That seems highly ooh la la to us.