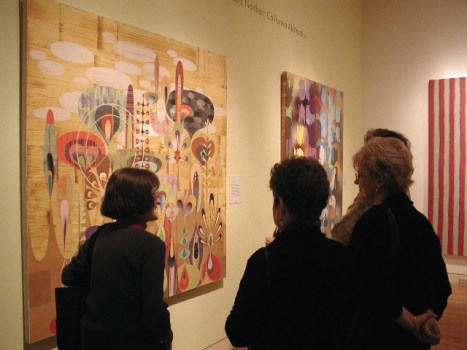 Saturday, Feb. 5 is Sacramento Museum Day 2011; the Crocker Art Museum, pictured, is participating.
CROCKER TO SUTTER: The free museum day is one of the great unsung events of the modern age. Oh, perhaps it is a bit sung, but when you consider the fact that you can take in loads of art and history and archaeological finds and important papers, over one day, if you sleep well the night before and plan your route well, well. It's exciting. That's what's going down in Sacramento on Saturday, Feb. 5. It's Sacramento Museum Day 2011, and some 26 spots have lined up to wave you in, while waiving admission.
THE LIST: The Crocker Art Museum is on there; so is Sutter's Fort State Historic Park. A quartet of the California State Museums are on the roster, as is the Sacramento Zoo, and Fairytale Town. Nope, you probably can't do everything in a day, or even half, but a few quality places will fill the brain and spirit right up. There are always helpful parking tips on the site, too.