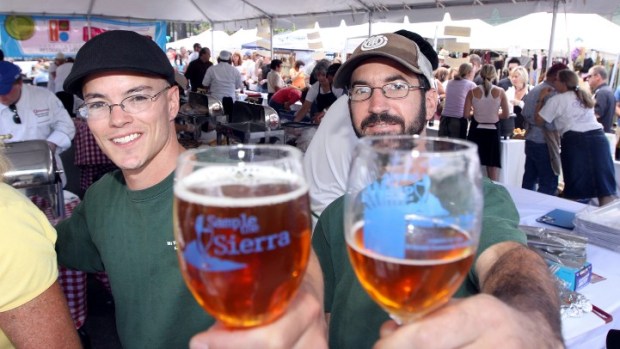 Sample the Sierra
Sample the Sierra rounds up a bevy of local wineries and eateries on Sunday, Sept. 4.
ALPINE EATS: Does being in Tahoe, or anywhere with an alpine aura, truly stoke the appetite? It's not an uncommon belief. "Fresh mountain air" is cited as the root cause of that sensation more often than not, which doesn't sound extremely scientific to us, but we'll go with it. If we go with it on Sunday, Sept. 4, and we're on Ski Run Boulevard in South Lake Tahoe, we'll be eating from just over a dozen local restaurants and sipping from just over a dozen local wineries. They'll be gathering for Sample the Sierra, a foodie festival that'll be capping a foodie week.
ALPACA LOVE, TOO: If you're in the Tahoe area ahead of the Labor Day Weekend, note that several ancillary events will lead up to Sample the Sierra. You can tour Jollity Farm, meet the alpacas at Retiredice Ranch, and go on a dinner cruise. Two things to note. Get tickets in advance if you plan to go; don't wait for day of. And second, there are several goings-on around the lake over Labor Day. Of course. But the ones that stoke our appetite for stuff to do include a rib cook-off, star-gazing tours, and the Donner Lake Run.