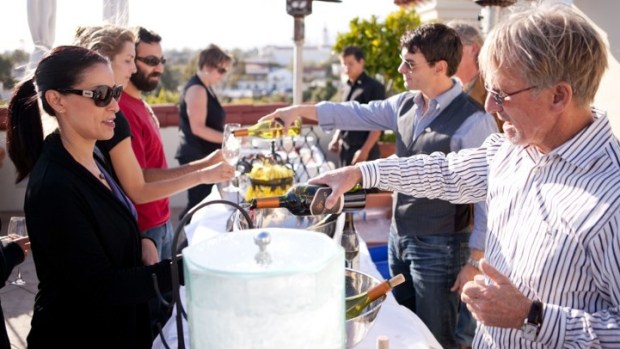 Canary Hotel
Santa Barbara's Canary Hotel hosts Wine on the Perch on Monday, June 4.
PERCH AND PINOT: If you've got a pretty hotel in wine country, or at least adjacent to a famous wine country, it is almost a shame if you don't host a wine tasting now and then. And if you have a rooftop bar that's open to the elements? Well, it is practically mandatory that you round up the best local vinos and pour them while people enjoy the ocean-breezy air and soft summer sunlight. Okay. So now we've dropped a few significant hints about where we're talking about -- they would be "wine country" and "ocean-breezy" and, yep, "Santa Barbara," too, which is listed above. The last thing to do is alight upon the swanky Canary Hotel, which is about to kick off its summer wine-tasting series on Monday, June 4. It's called Wine on the Perch.
BECAUSE THE PERCH IS... The Canary's rooftop bar. Pretty cute, right? We like when names stay thematic. But the bird analogies end there and the wine references must begin. Each night of Wine on the Perch will feature libations from a regional winery. First up on June 4 is Consilience, July 9 is Malibu Winery, and Aug. 6 is Lincourt. We'll stop wishing we could attend every Wine on the Perch -- and boy gosh, there are quite a few of them -- and be happy to catch at least one while we're in the American Riviera for a little summer R&R. Because hotels and rooftops and Santa Barbara and a glass of something in the chardonnay family? That's summer, grown-up-style.