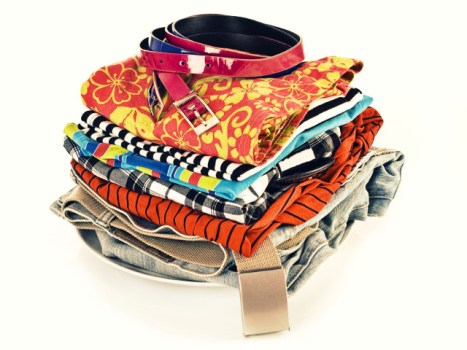 Shutterstock
What do you need? You might find it at the Santa Clara Citywide Garage Sale, which sets up the signs on Saturday, Aug. 11.
DEALS, BARGAINS, AND FINDS: How do you run your garage sales? There's no one way to do it, though having a helpful friend hang with you and using color-coded stickers are two common rules of thumb. You'll probably see a few more rules -- like have a cooler of free lemonade out for browsers -- if you're anywhere around Santa Clara on Saturday, Aug. 11. That's the date of the Citywide Garage Sale, which is exactly what it sounds like: Multiple households will be putting all the stuff they no longer need or want out on the front lawn. The mega yard sale is becoming quite the thing these days; nope, there's no one city sale that has grown as long as that one in the south that covers 690 miles, but various places are going for the multi-household thing. So hooray bargains and hooray poking around in other people's stuff. You love it? Yep.
WHAT TO KNOW: The city has posted a map on its web site so shoppers can best plan their individual routes. If you happen to live in Santa Clara and want to participate, you should register so you, too, can be on the map. As of this typing there look to be about four or five dozen participating households. That's good bargain-hunting territory, right? And if you have an off-to-college student, so much the better; best get a desk for ten bucks or a lamp for two. And, as with any garage-sale day, arrive with lots of singles and an empty trunk.