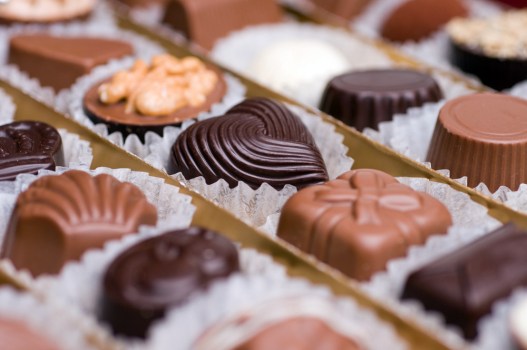 Shutterstock
The 5th Annual Santa Cruz Chocolate Festival is on Sunday, Jan. 22.
DRY SPELL: How's your chocolate intake been over the last few weeks? We'll just make an assumption that it has been on the low side, given that January typically follows December, a month given over to sugary foodstuffs (and December follows November, which is nearly buried in leftover Halloween candy). The Santa Cruz Chocolate Festival has arrived just in time to fix that dearth. Over two dozen vendors gather at the Cocoanut Grove on the Santa Cruz Boardwalk on Sunday, Jan. 22 to set out dark little squares and moist, caramel-flecked dabs of sugary treatage. And the price for six tastings? Fifteen bucks, payable at the door. Hours are 1 to 4 p.m., just the hours we require a rush.
AT THE TABLES: The names can set the sweet-tooth person to daydreaming: Nut Kreations, Toffee by the Sea, and Xocai Antioxidant Chocolate. The Cabrillo College Culinary Arts program will also be staging demos during the afternoon. Now we've watched this video on how to make fancy-pants hot chocolate, and that's all we can think about it. But a well-made hot chocolate can truly crowd the brain, can't it?