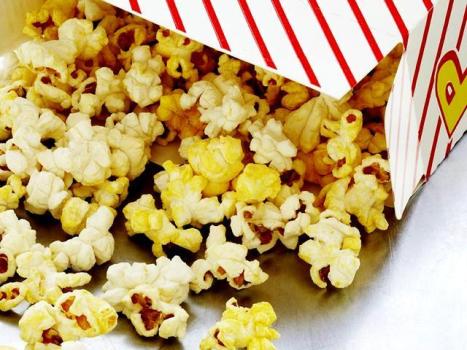 Getty Image
The Santa Cruz Film Festival is having its kick-off gala on Saturday, April 9.
DRESS UP: One thing is true about people who are obsessed with films: They kind of like going all-out. Now, we're certainly not calling cinephiles drama queens, but as them to dress in an old Hollywood-type get-up, and they're not just going to throw a Chaplin-esque hat on and call it a day. Oh no. They're going to do it up, especially if the reason they're doing it up involves raising money for a film festival. If you like supporting local fests, and you have a Marilyn Monroe halter dress that just happens to be hanging in the back closet, then best make for Santa Cruz on Saturday, April 9.
KICK-OFF EXTRAVAGANZA: The Santa Cruz Film Festival is a month away -- start date is Thursday, May 5 -- but the organizers are ready to party and raise some money. The Kick-Off Extravaganza is happening at the Top of the Ritt, and the theme is "Old Hollywood Glamour." We all know what that is, yes? Veronica Lake hair wave time? Yes. A ticket is $45, and you can bet your sexy feathery mules that you'll meet other cine-loving people. Figure that if you go to the party, and then you attend the film festival in a month, you'll probably run into a lot of new friends.