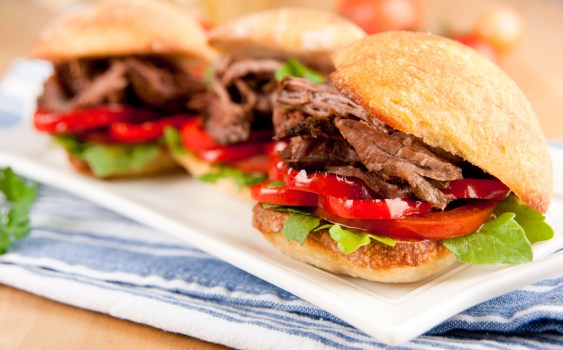 Shutterstock
Get to know the delicious spots of Santa Cruz via a West Cliff Inn package.
RULE TO LIVE BY: Living by solid tenets in life is always recommended. Then there are the food-related tenets, which may or may not get the tenet-holder into a lick of trouble. For example? One of our own tenets is "just one more," which tends to lead us cleaning whatever bowl or plate is placed before us. (We're seriously working on replacing that tenet with one that rewards moderation.) But we do absolutely hold one thing true, even if calling it a tenet is a bit of a stretch: If you're going to stay in a city you're not entirely familiar with, try and plan your trip around two things. One? A restaurant week, because you'll likely score discounts for most of your eating experiences. And/or two? Get on a food tour, so you get to know the regional specialties and favorite chefs. These are pretty good tenets, right? Even if we're stretching the word there? Better than cleaning the whole bowl?
WEST CLIFF INN: The Santa Cruz Four Sisters hotel just kicked off its Foodie Tour Package. It will be running certain weekends in March and April and again in September, October, and November. Guests will get the guestroom, a comp wine hour, breakfast in the morning and two tickets on a local food tour. The tour, of course, will include Santa Cruz tidbits and history and such. Tempted? This is even better of having a bowl of anything yummy to yourself. You get to share, you get some fresh air, some exercise, and you get a nice hotel room to return to that evening. Santa Cruz, we are ready to sup in you.