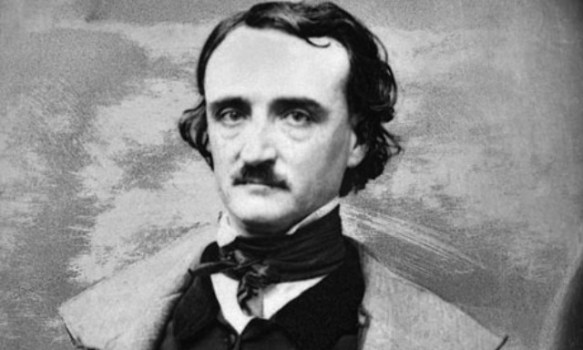 Edgar Allan Poe
Santa Cruz celebrates Edgar Allan Poe during October 2011.
RAVEN ABOUT IT: Look. We went back and forth on whether to start this post with a rather lame "raven"="raving" quip -- can it really even be called a quip? -- and reasonableness lost. Lots of people surely make "raven" jokes when it comes to Edgar Allan Poe, which both delights us and dismays us a little, too. After all, one sense that a little lightening with Poe isn't a bad thing. We wish we could time-travel back and tell the man a Knock-Knock joke or two. And yet. There's such a deep and sinister seriousness in so much of his work that one doesn't want to tarry at all with it. We hope that light vs. dark argument will be part of the many discussions happening Santa Cruz during the city's month-long Poe celebration. It's happening in October 2011.
ON THE ROSTER: There are several events going on around the city for Poe-ists. A Raven Art Show'll run -- or fly? -- for the better part of a month. There's a blood drive. Several talks and a screening of "The Pit and the Pendulum." And a Broadway actor in full Poe-ly garb popping about town. (We want him to visit the Bigfoot Museum up in Felton. Why are we thinking this? Do you think seeing Poe and Bigfoot together might be kind of the best thing ever? Okay, brain, be quiet.) Find your Poe must-go and be careful how joke-y you get with the word "raven." One could show up at your chamber door, scowling, and then all bets are off.